Settings
Access the settings by clicking on the gear icon () in the top-right corner.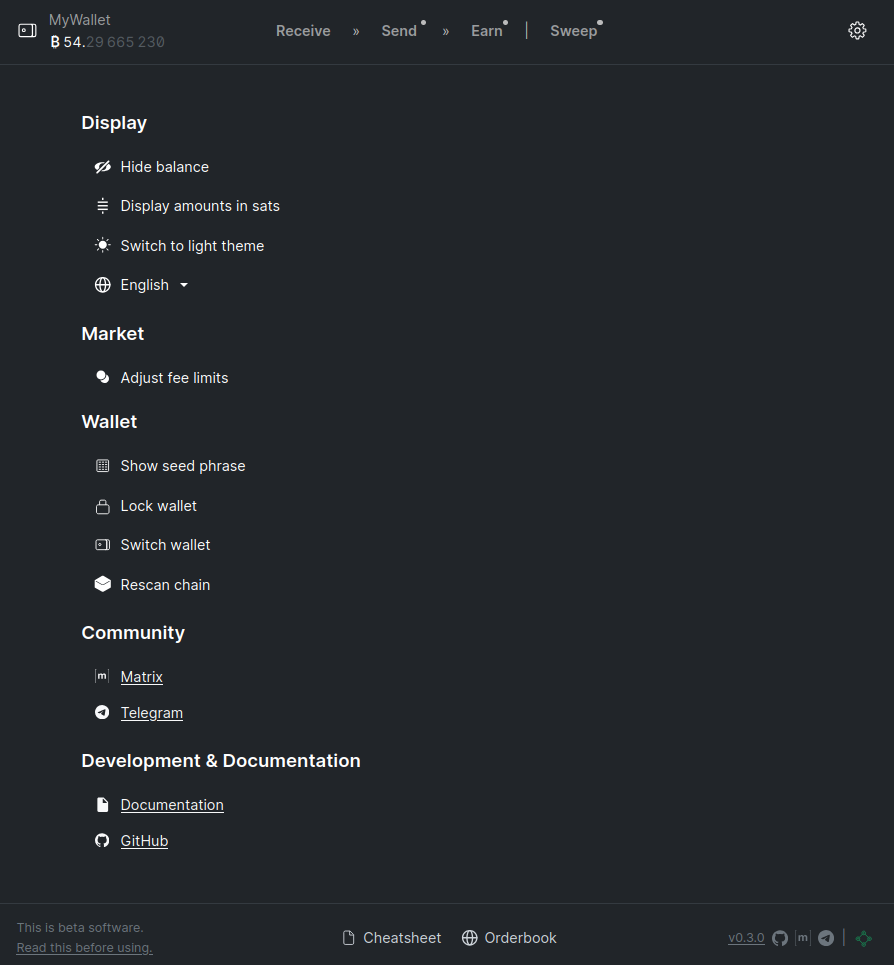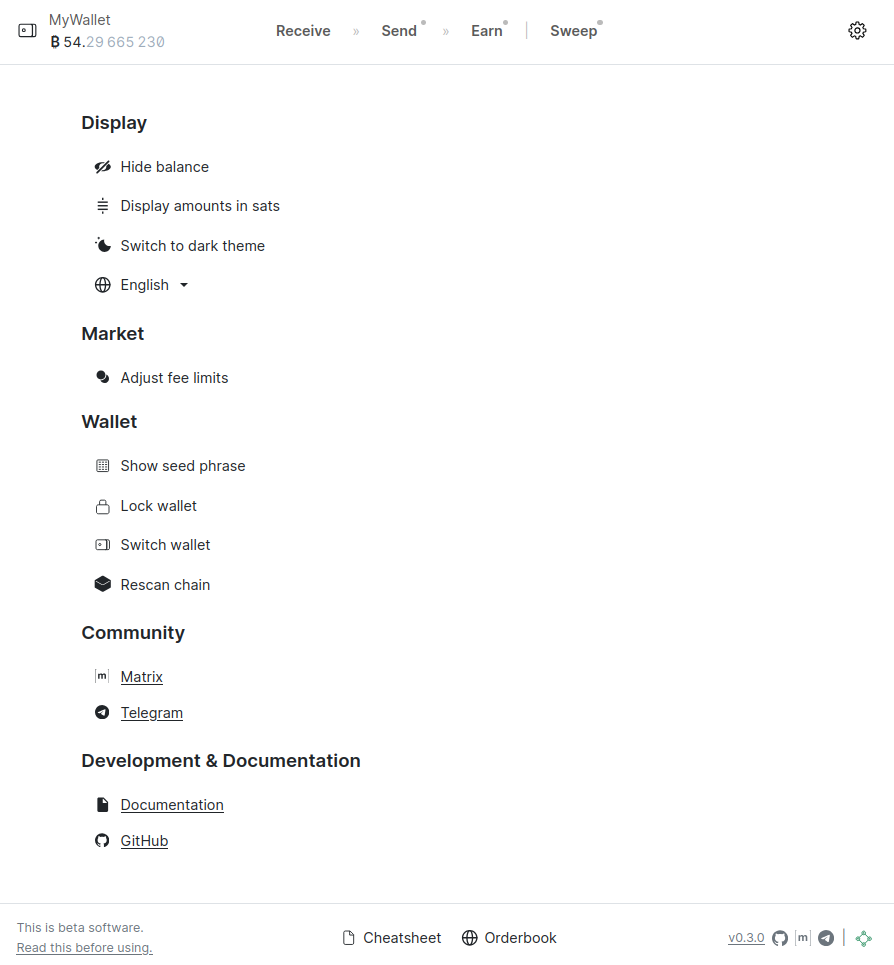 General Settings
Hide/show balance
Display amounts in bitcoin or sats
Switch between light & dark theme
Set interface language (Your language is missing? Contribute!)
Wallet Settings
Jam supports the creation and handling of multiple wallets. However, only one wallet can be actively used at a time. Wallets are locked when not used. Your "active" wallet is the one that is currently unlocked.
Show seed phrase: show the seed phrase of the active wallet
Lock wallet: lock the wallet that is currently active
Switch wallet: open another wallet and lock the current one
Create new wallet: initialize a new, empty wallet
Question
Want to import a wallet? Look at the FAQ!
Community Links